01.06.2021 – Stallkamp expands international sales network
"We are pleased to found such a professional and competent partner" says Stefan Wichelmann, Sales International at Stallkamp and is looking forward to the cooperation with Thanh Phat Environment Co., Ltd. from Ho Chi Minh City, Vietnam.
Experienced and well-connected sales partner and service provider in Vietnam
Thanh Phat Environment Co., Ltd is a specialist in the field of wastewater management and has also been successfully serving customers in the agricultural sector for some time. The range of services offered by Thanh Phat Environment Co. Ltd. not only includes the sale of high-quality equipment, but also consists of a comprehensive range of services, which includes the planning, installation/assembly, training and maintenance of wastewater systems.
Stallkamp products fit perfectly into the product portfolio
Thuy Duong, the new contact person for the Stallkamp product range at Thanh Phat Environment Co.,Ltd, is also particularly satisfied: "The Stallkamp pumps, separators and agitators complement our product range excellently," and sees the advantages especially for the customers, who can now fall back on an extensive product portfolio of the Stallkamp brand.
Contact:
Thanh Phat Environment Co., Ltd
Ms. Thuy Duong
Telephone: +84 28 3535 1571
Mobile number: +84 913 461 308
E-Mail: This email address is being protected from spambots. You need JavaScript enabled to view it.
Homepage: www.thanhphat.asia
26 Luong Dinh Cua Str.,
An Phu Ward,
Thu Duc City, HCM City
Vietnam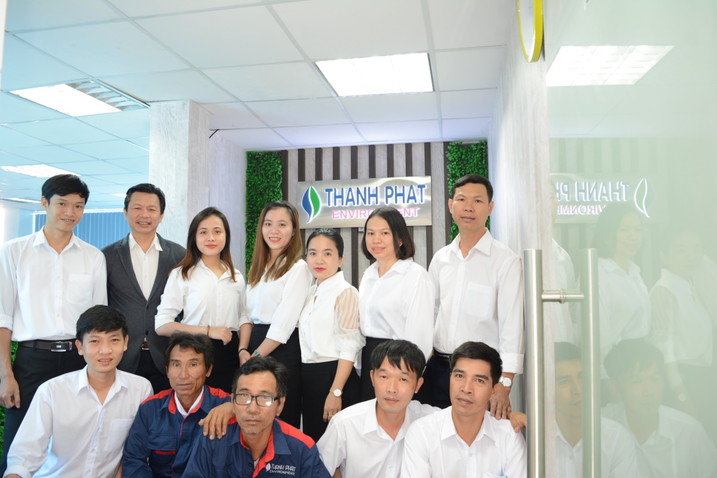 For more information, please contact us or the Thanh Phat Environment Co.,Ltd