17.12.2020 - Major order shipped to China

This week, two containers with 23 submersible motor pumps, 9 long-shaft centrifugal pumps, 16 chassis Duoport including submersible motor agitator TMR3 and 4 additional submersible motor agitators were sent on a long journey. The destination of this cargo is in Jiangsu near Shanghai, China.
China is an emerging country in the field of biogas and wastewater disposal. Since the cooperation with Mr. Ying Feng in 2018, this clearly shows us - the demand for Stallkamp products in East Asia is increasing.
Mr. Feng from Beijing is an experienced and well-connected distribution partner for the aspiring Chinese market.
We are looking forward to the further expansion of our international sales, which will be realized by such orders.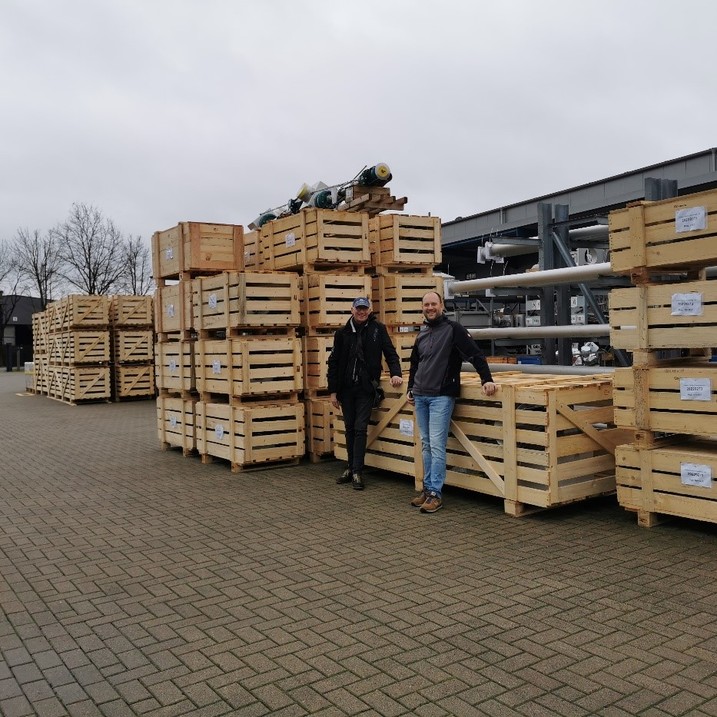 For more information, please contact us or our company representative Mr. Ying Feng.